Our Mission
Together with our partners we are capable to choose from a large array of advanced tools and methodologies to Evaluate, Transform and Develop your sales organisation.
Depending on your specific challenges we deploy exactly those methodologies in a blended sales development program, that produce the best results. We embed these programs in a sustainable manner in your sales organization.
A short summary of our best practice tools and services that we use for our 'evidence based sales management interventions'.
Our Services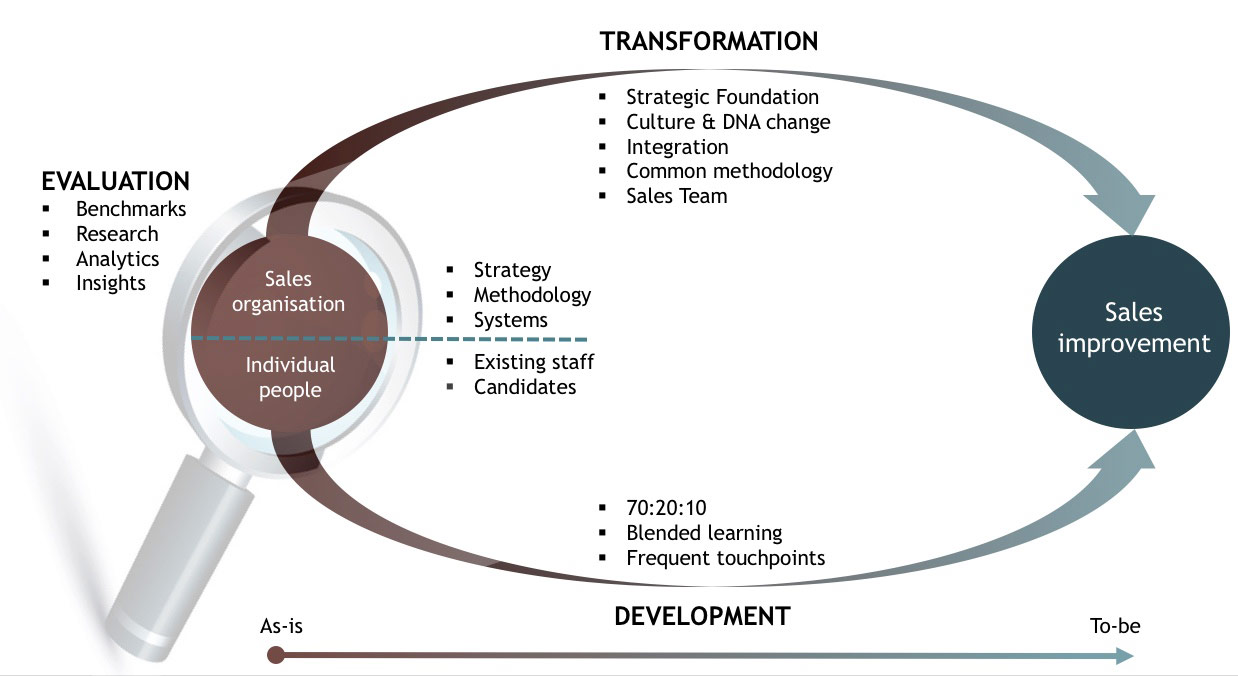 A short summary of our best practice tools and services that we use for our 'evidence based sales management interventions':
Evaluations
Management
Core quality model
Mindset & Skills
Personality & behavioural style (DISC, Insights, MBTI, Management Drives)
Sales
Candidate Assessments
Mindset & Skills
Sales methodologies
Account Planning (MH-Gold sheet)
Business Model Canvas
Consultative Selling
Opportunity Qualification (MH-Blue sheet, AScotsman)
Power Based Selling
Professional Selling Skills
Sales Activity Management
SPIN Selling
Strategic Account Management
Strategic Sourcing
Target Account Selling
The Challenger Sale
Value Selling & Value based sourcing
Coaching
Coach the coach
Executive coaching
Inbalance4sales & Incharge4sales
Online coaching
On the job coaching
Peer group coaching
Change Management
ADKAR
Kotter's 8-step model
Unfreeze Change Refreeze